Municipal Sewage Treatment Plant Networking System
12/10/2009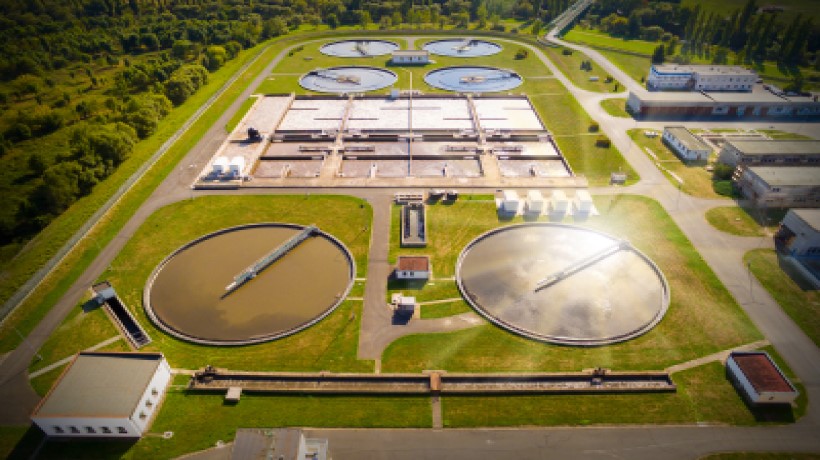 Environmental & Facility Management



Tianjin, China
Project Introduction:
The municipal sewage treatment in Tianjin, China is currently one of biggest sewage treatment plants in China. Not only is the layout well designed, but many of the systems and processing techniques are most the advanced in the country, with various techno-economic indicators reaching the highest level in China. This plant has applied state-of-the-art Advantech industrial communication products, which can realize the communication between the lower level controllers in each system so as to ensure real-time communication between control systems, monitoring data and the central control room.
System Requirements:
When looking to establish a reliable communication ringwithin theirnetwork infrastructure the Tianjin Capital Environment Protection Group needed switches with strong industrial designs capable of heavy use in their hazardous environment, and products with EMC indicators that conformed to a high industrial grade standard. They also wanted devices which used standard 35 mm DIN-rail mounts so as ensure the device can be directly installed in control cabinet..
Project Implementation:
| | |
| --- | --- |
| EKI-7559MI | 8+2 Multi-mode Fiber Optic Managed Redundant Ethernet Switch |
System Diagram: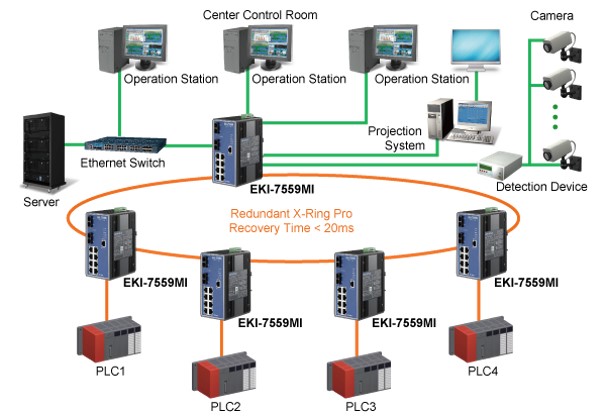 System Description:
This system applies state-of-the-art fiber optic Ethernet ring technology, which appropriately combines lower level devices with central control room. The system uses Advantech's EKI-7559MI to constitute an X-Ring – Advantech's ultra-fast redundant ring. The main path in the ring is used as a forward-path; when the Ring Master is set, a backup path is generated. If any link in the ring is broken, the Ethernet ring will activate the backup path automatically (within 10ms) to ensure normal communication. The industrial designed EKI-7559MI combined with a stable and reliable redundancy mechanism, guarantees the safety and stability of the whole communication system.
Conclusion:
In conclusion, there were 5 main benefits derived from applying Advantech's EKI series to this application as below:
Optimized redundancy within a fiber optic Ethernet ring
A single point failure will not influence normal operation of the system
It can work stably under humid, high-temperature environments
Excellent management methods
Easily upgradeable firmware