Type7 COM Express Modules make scattered outdoor workstations more reliable and easier to manage
9/9/2019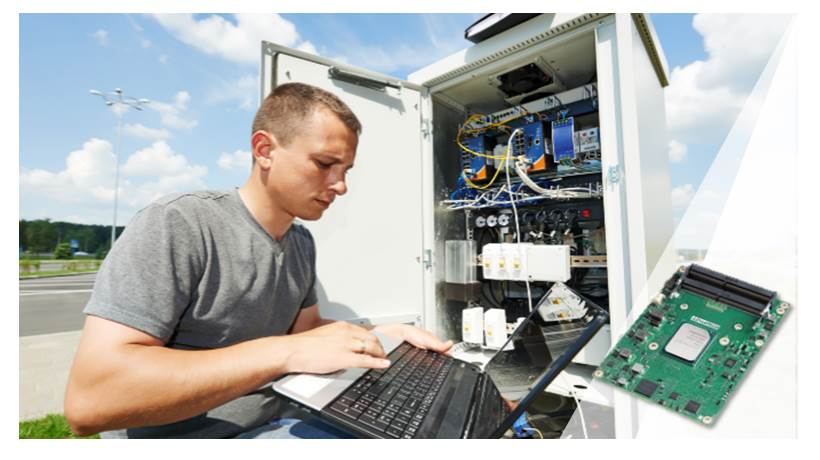 Energy management in harsh environments and low population areas presents an array of challenges. In this case, Advantech's customer sought a sturdy and reliable solution capable of providing stable, non-stop service across an extensive geographic area. Instead of building many physical structures locally, the customer chose outdoor server cabinets that provided energy service with manageable models that were centrally controlled by the service center. Advantech's solution offered the advantages of mobility, flexibility, and remote service.
Challenges and Objectives
Cluster system architecture proved suitable in this situation. The customer integrated IT-OT for real-time data transmission; making systems work together via process management to ensure accurate information was delivered to the facilities at the right time while also ensuring sufficient cybersecurity
It was a challenge to sustain stable and timely service for wide areas as the facilities had to operate under demanding environmental conditions. As there was no off-the-shelf ruggedized cluster computer for the customer to develop the necessary ecosystem, the customer faced the following challenges:
Limited resources to deliver a seamless response in managing scattered infrastructure

Business expansion—with more service coverage—made batch equipment management difficult
Ensuring long term support while operating in harsh environments
Advantech SOM-5962, a server-grade COM Express Basic Type 7 module, provided 2 to 16 core selections and up to 128GB of memory. It passed through the 100% Ta -40~85C screening test in Advantech's factory. Moreover, the optional rugged SODIMM design and pre-assembly proved sturdy against the strong shocks caused by heavy wind.
The customer adopted this model and utilized the multiple SKUs and ruggedized design in their cluster system development. They benefitted from reduced development costs and accelerated system development, and quickly deployed the platform design to spread out onto various systems. Because of the flexibility of COM Express, the customer easily expanded their product types based on the basic system design to fulfill requirements in different locations.
Advantech COM Express has been a popular embedded board for over 10 years and the customer was satisfied with the standard but flexible design. The small form factor provided excellent computing efficiency with low power consumption to feed in their blade server system. Advantech has completed the Type 7 server-grade product roadmap—making it is easier to upgrade or transform new outdoor workstations without pain.