Helping Non-Profit Organizations Develop Telemedicine for Remote COVID-19 Treatment
8/2/2021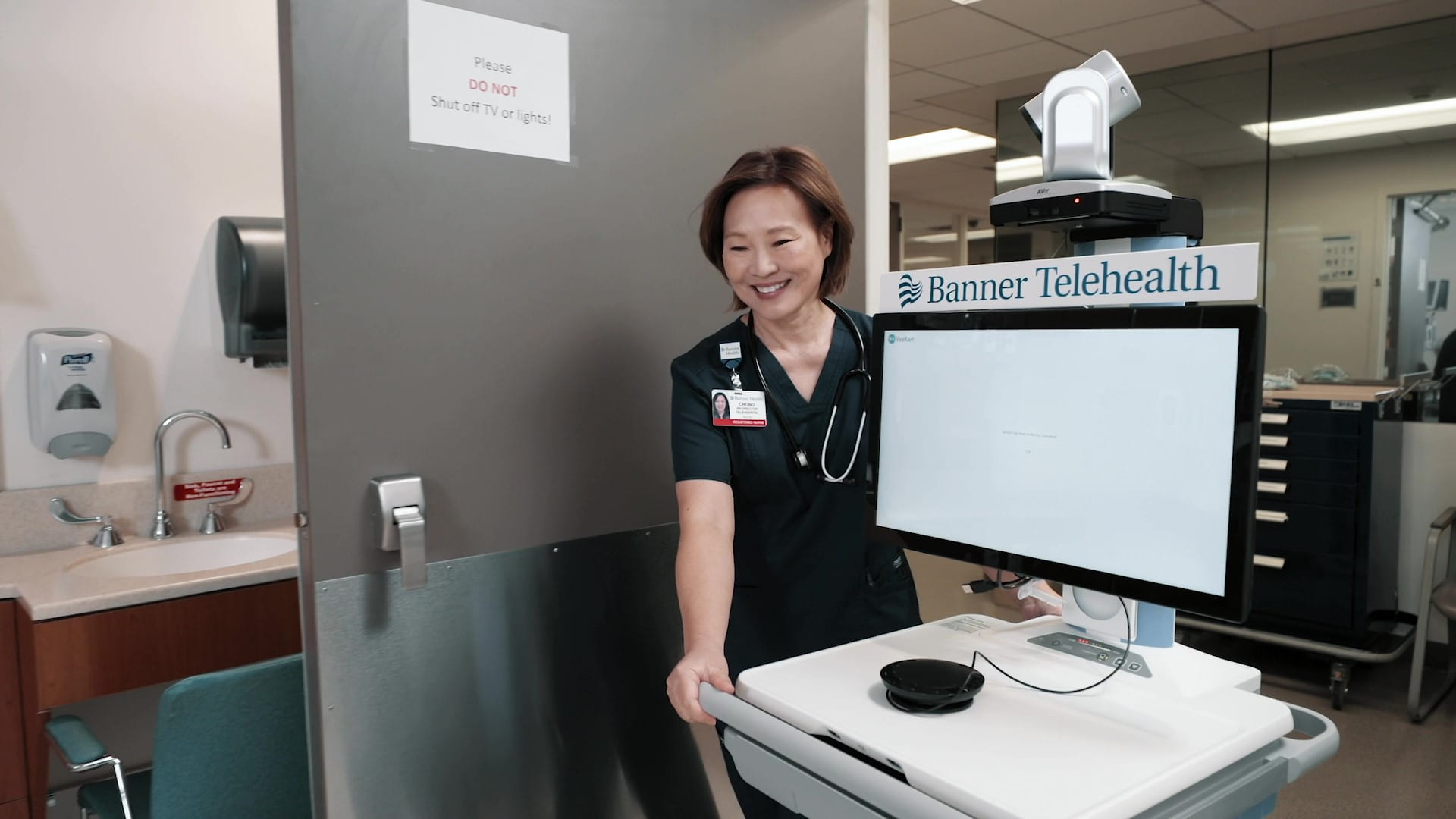 Photos provided by Banner Interview with Jim Roxburgh, CEO of Banner Telehealth
Since its emergence in 2020, the COVID-19 pandemic has presented unique and ongoing challenges. In the hardest hit countries, case numbers have surpassed thousands and reached into the tens of thousands. This rapid increase in cases poses major challenges for both public health and the sustainable operation of medical systems. In an effort to address these challenges, Advantech has leveraged its expertise in IoT hardware and software to develop smart healthcare and telemedicine solutions in collaboration with global partners. Additionally, Advantech collaborated with Banner Health, an American non-profit organization, to develop a telemedicine solution for remote COVID-19 treatment.The results of this collaborative project improved the quality and efficiency of healthcare services while minimizing infection risk and strain on the medical sector overall.
Using technology to reduce strain on the medical system
Banner Health operates 30 acute-care hospitals throughout six states of America.Launched in 2006, Banner Telehealth provides innovative ideas for virtual care delivery across their network. Their early strategy focused on adding telehealth capabilities to the televisions and devices already found in patient rooms.Although implementing fixed webcams with microphones and speakers was a good start,superior technology was required to enable telehealth in acute-care settings.
Accordingly, with the emergence of COVID-19,Banner Health adopted medical carts to facilitate the delivery of remote patient care. These carts are equipped with medical-grade, all-in-one computers that allow medical staff to remotely monitor patient vital signs, including heart rate, respiration,and blood oxygen levels, and communicate in real time without entering the ward and risking infection.
Since their introduction, these emergency care telemedicine carts have been used in more than 22,000 treatment consultations. Moreover,60% of those consultations were performed by resident doctors and 40% were performed by specialists in other medical fields, such asneurology,cardiology, nephrology, and thoracic medicine.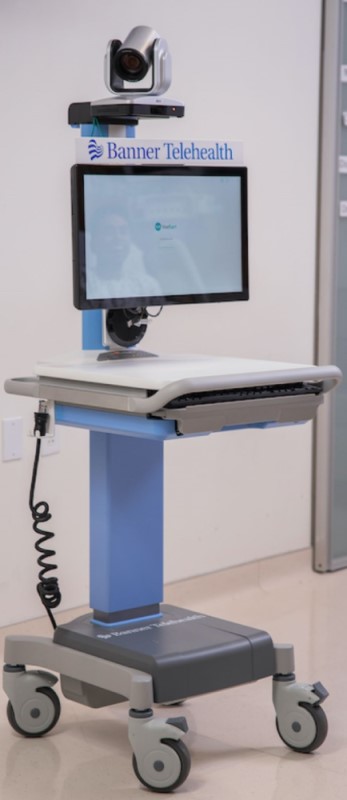 According to Jim Roxburgh, CEO of Banner Telehealth, "Patients in more than 1,000 emergency wards were closely monitored using only 30 carts. This drastically reduced exposure risks for healthcare staff, while improving operational efficiency." Wearing the necessary personal protective equipment (PPE), such as isolation caps,face shields, masks, protective clothing, and hand and foot coverings, can be arduous and time-consuming. Indeed, it takes experienced workers approximately 5~8 minutes to dress and undress, with additional staff needed to provide assistance. These emergency care telemedicine carts are helping medical staff better manage their time by circumventing the need for PPE,allowing more time for patient care.
Congruously, the pandemic has sharply increased global demand for PPE and made related resources increasingly difficult to obtain.However, with telemedicine carts reducing the need for PPE, Banner Health has been able to better manage medical resources and avoid equipment shortages.
Although mass vaccination campaigns are bringing the COVID-19 pandemic under control, Advantech believes ongoing development of telemedicine is key to providing quality medical services. Accordingly, Advantech plans to continue collaborating with partners to co-create innovative solutions that improve public health and well-being.