Intelligent Lockers Help Power Smart Cities
9/10/2019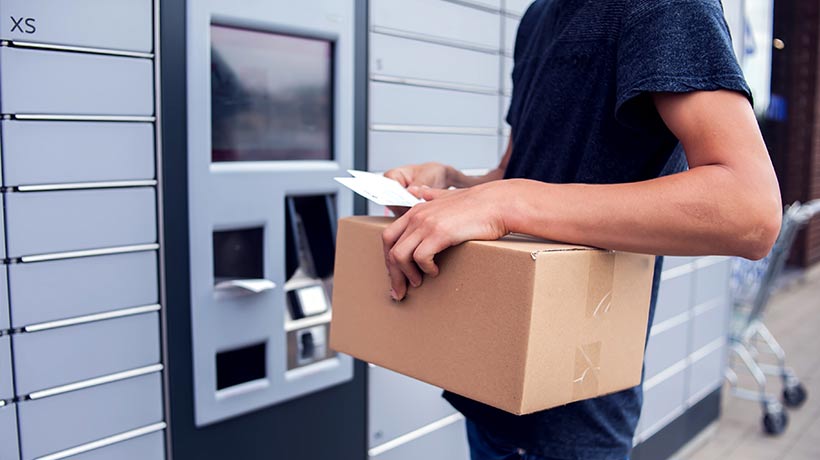 A leading global e-tailor who provides online shopping and delivery services was looking to introduce a robust network of self-service lockers for goods pickup and returns across hundreds of metropolitan areas in the US, Europe, Mexico, Japan, and Canada among other places.
Challenges and Objectives
Designing an intelligent locker requires a computerized kiosk. The development process is complex and multi-faceted; several input/output devices must be pulled together into a big metal box in perfectly synchronized working order. Components consist of, but are not limited to, the controller PC, LCD panel, camera, cellular modem, barcode scanners, uninterruptable power supply and other essential peripherals. The key challenges in the design process include API development— which provides an intuitive UI for users during operation—and ensuring all devices inside the kiosks are compatible. The main controller and its connected devices must work together effectively.
The customer's main objective in this case was finding a fanless controller PC that was compact, rugged, reliable enough to operate in harsh environments, offered lots of I/O, and, importantly, supported robust security features both in terms of hardware and firmware. Not only did the PC controller need to meet specific performance and functionality standards, but the customer also needed a partner that offered a strong business fit. It was crucial to find a partner who operated at a large enough manufacturing capacity to meet volume requirements. Similarly, the industrial PC's total cost of ownership was critical. In this case, with access to Advantech 13 global service centers around the world, the customer was able to take advantage of cost savings by leveraging local services across every major region.
The customer adopted Advantech's ARK-2232L Box PC solution with the following qualifications:
The ARK-2232L was based on the Intel Atom E3940 Quad Core Soc

The fanless, rugged design with multiple I/O, such as USB, RS232 and dual displays (VGA/HDM), interfaced with various devices built into the kiosk

Advantech provided BIOS customization services to support the customer's specific I/O configuration requirements on the PC
The ARK-2232L also supported remote management functionality to enable centralized control from offsite to check and manage system status, CPU/HDD temperature, CPU loading, and PWR ON/OFF. This feature eased manageability when performing routine maintenance or trouble shooting


Robust security features included Trusted Platform Computing, Secure Boot, and more
The customer was very pleased with the ARK-2232L—which was easy to install and fit into the equipment space. With multiple I/O support, connectivity and control worked with all devices inside the self-service kiosk. This "one-for-all" Box PC controller with multiple I/O interfaces helped maximize development cost savings for the entire self-service kiosk.