Medical Operating Room Gateway for Intelligent Equipment Monitoring
9/10/2019
Introduction
A leading medical technology company founded in the 1940s was looking to offer a diverse array of innovative products and services in medical and surgical equipment, orthopedics, and neurotechnology.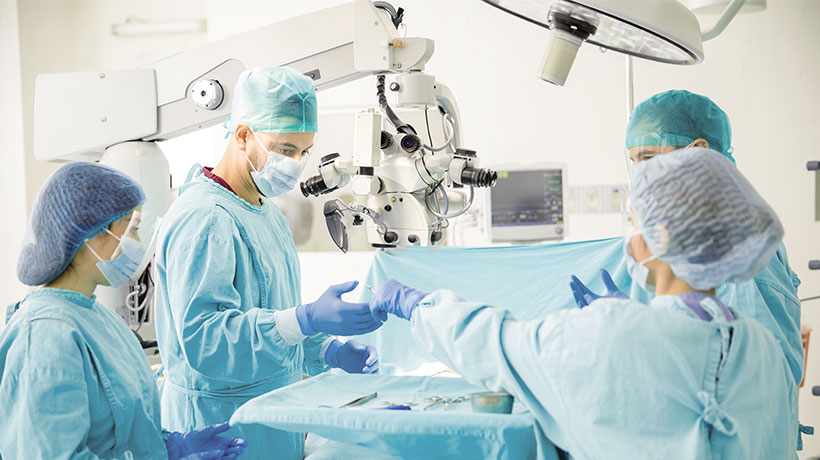 Hospital equipment has a service life cycle in which parts and disposables need to be reordered on a regular basis. Typically equipment is repaired after it breaks and supplies are reordered when the stock is low. However, when a piece of equipment breaks down in an OR room or there is a sudden usage spike for medical disposables outside of the regular maintenance and reordering schedule, there are potentially severe consequences. In these instances, patients with scheduled treatment cannot receive it in a timely manner. This costs hospitals revenue and can potentially result in expensive litigation. In this case, the customer was looking for an intelligent solution that managed and monitored equipment and supply status while securely collecting key data.
The customer adopted Advantech's ARK-1124U compact ruggedized gateway solution with customization services. The ARK-1124U is based on the Intel Celeron N3350 processor, with FCC-RF, WIFI, and TPM 2.0 solutions built-in to ensure system and data security. It helped the customer easily obtain overall system certification.
Customization services were tailored for hospital environments and included an I/O cover to avoid unauthorized connection through I/O ports, a heat sink with a smooth top for easy cleaning, and a customized logo.
The customized ARK-1124U was easy to clean and offered a compact and secure gateway that easily fit into dense equipment environments like surgical operation rooms. The solution enabled secure data collection on connected equipment for data intelligence.
The intelligent application included a predictive model on the usage of disposables, monitoring of real-time stock levels, system health, and predictive maintenance. The possibilities were endless. This solution allowed for the intelligent management of OR equipment.
The customer was very pleased with Advantech's ability to understand their needs and accommodate their modification requests. Advantech's strict revision control and documentation service ensured stringent product quality and maintenance.