Vehicle Shock Absorber Automatic Test System
1/22/2016
Project
The shock absorber suspension system is a critical component of a car, and its performance directly affects the car's handling safety and comfort. Shock absorber malfunctions can affect an automobile's stability and also have a direct and critical impact on the active safety of the vehicle. Therefore, the operational status of the absorber is absolutely essential to driving safety. This system can test the damping features and power characteristics of shock absorbers, reducing the shock absorber test cycles and improving efficiency.

Requirements
- The sine and cosine noise wave generators have been designed to test the damping, speed, and displacement characteristics of the automobile shock absorbers
- It uses simulated signal fitting, differentiation, and filtering processes to observe the dynamometer and speed curves
- Damping force signals are monitored and spectrum analysis is performed in order to determine whether the shock absorber passes the test
- Data storage and replay functions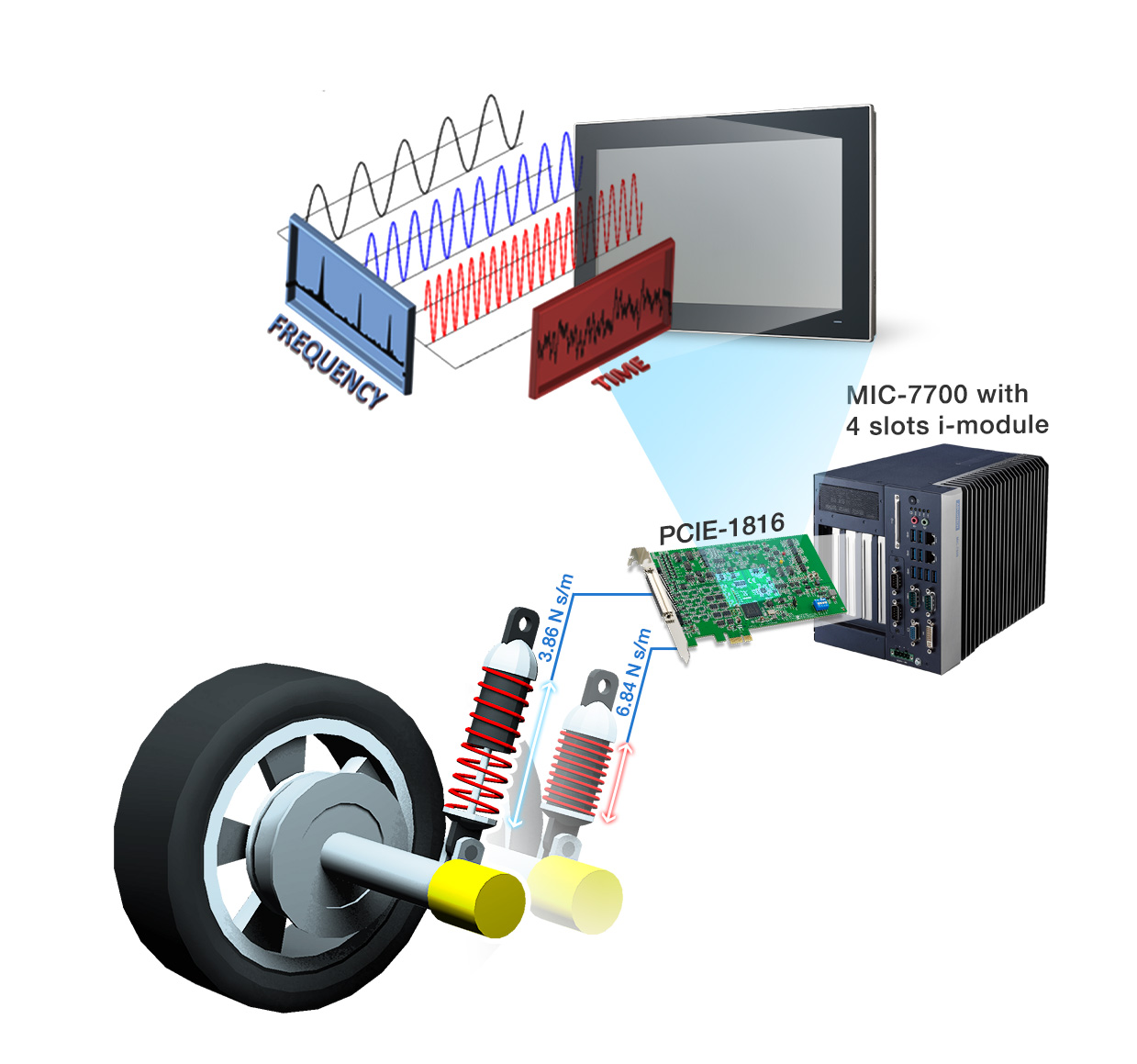 System Features
- The 500K/S sampling rate and 16-bit resolution of the PCIE-1816 data acquisition card can accurately collect the damping force changes captured by the pull/pressure force sensors. In addition, the absorber's displacement variations can be changed into voltage signals through the differential transformer displacement sensors, and finally collected.
- MIC-7700 is a fanless box PC; its 3G seismic resistance capacity can fully adapt to the rocking motions produced by the shock-absorber testing machine's operations.