Digging Up Concrete to Extend Your Ethernet Range? Advantech Saves You Money
2/19/2020
The Parking Lot Industry: A Multi-Billion Dollar Business Requiring Heavy Investment and Maintenance Costs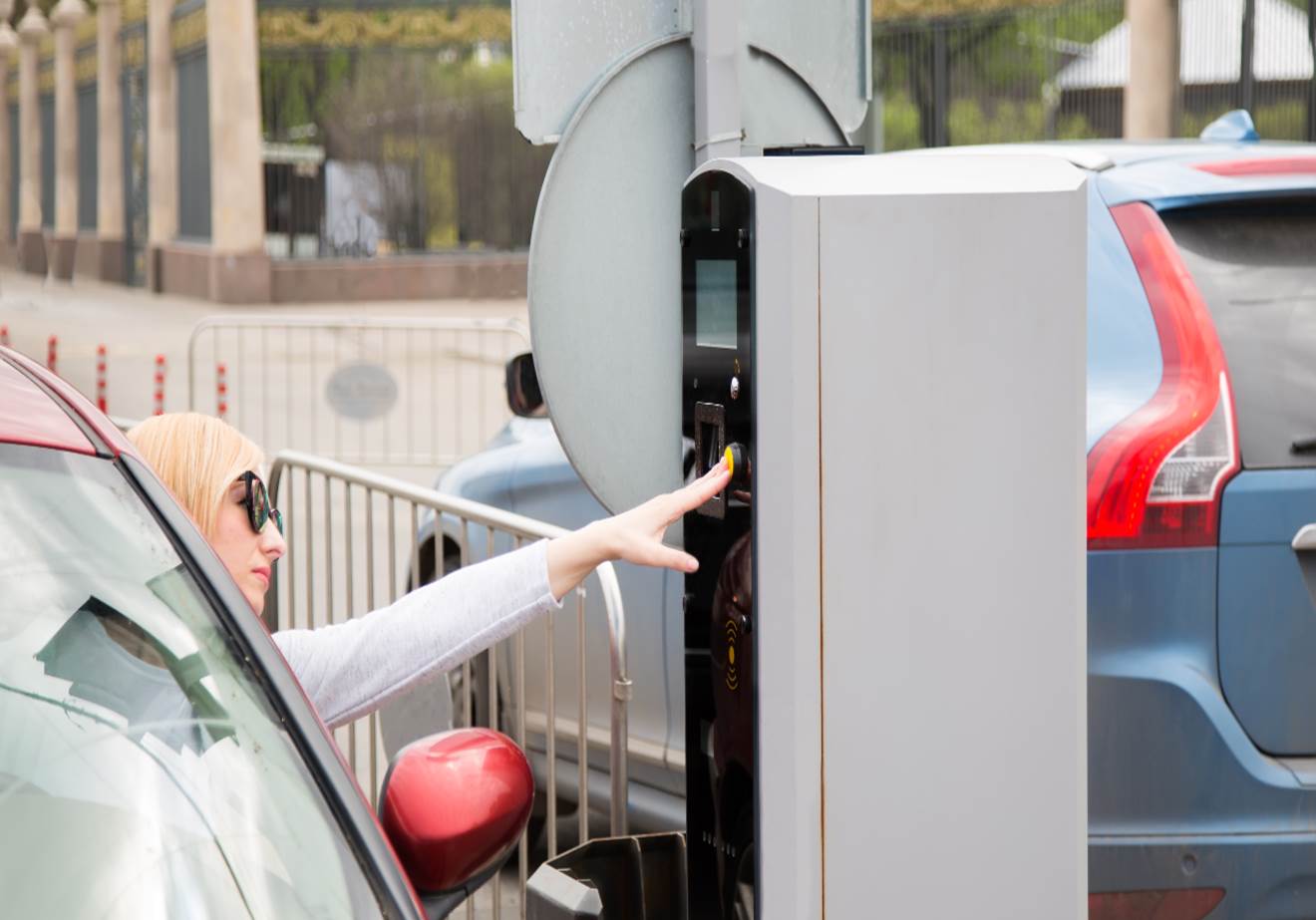 If managed and executed properly, parking can be a major revenue generator. Starting from 1930s, the industry has transformed itself from an inconspicuous sideline to a lucrative industry making nearly $30 billion a year. Nevertheless, parking can be extremely costly when it comes to purchasing real estate and regularly maintaining equipment. Taking into account parking garage security and customer property, many parking managers must invest in lighting, cameras, and real-time supervising systems to win customer trust. To save money for investment, many managers look for methods that can reduce their expenditures.
Technology Transforms the Parking Business
Technological change has disrupted the parking industry—lowering overheads and turning parking into a source of steady profit. When extending Ethernet connections to parking lot gate houses, many people think of setting up cables. The locations are not always installation-friendly. Construction can cause redundant costs, including new cables and labor, while also leading to customer churn due to the closed garages or inconveniences resulting from construction. The parking industry stands to benefit from a wireless solution.
Accelerating Network Reach, Saving Money
Advantech provides the best option—taking advantage of existing wires or cables. In many cases, the gate house will already be connected via copper phone lines used for a telephone connection or a coaxial cable used for a camera connection. With Ethernet extenders, there is no need to install costly and time-consuming new cables.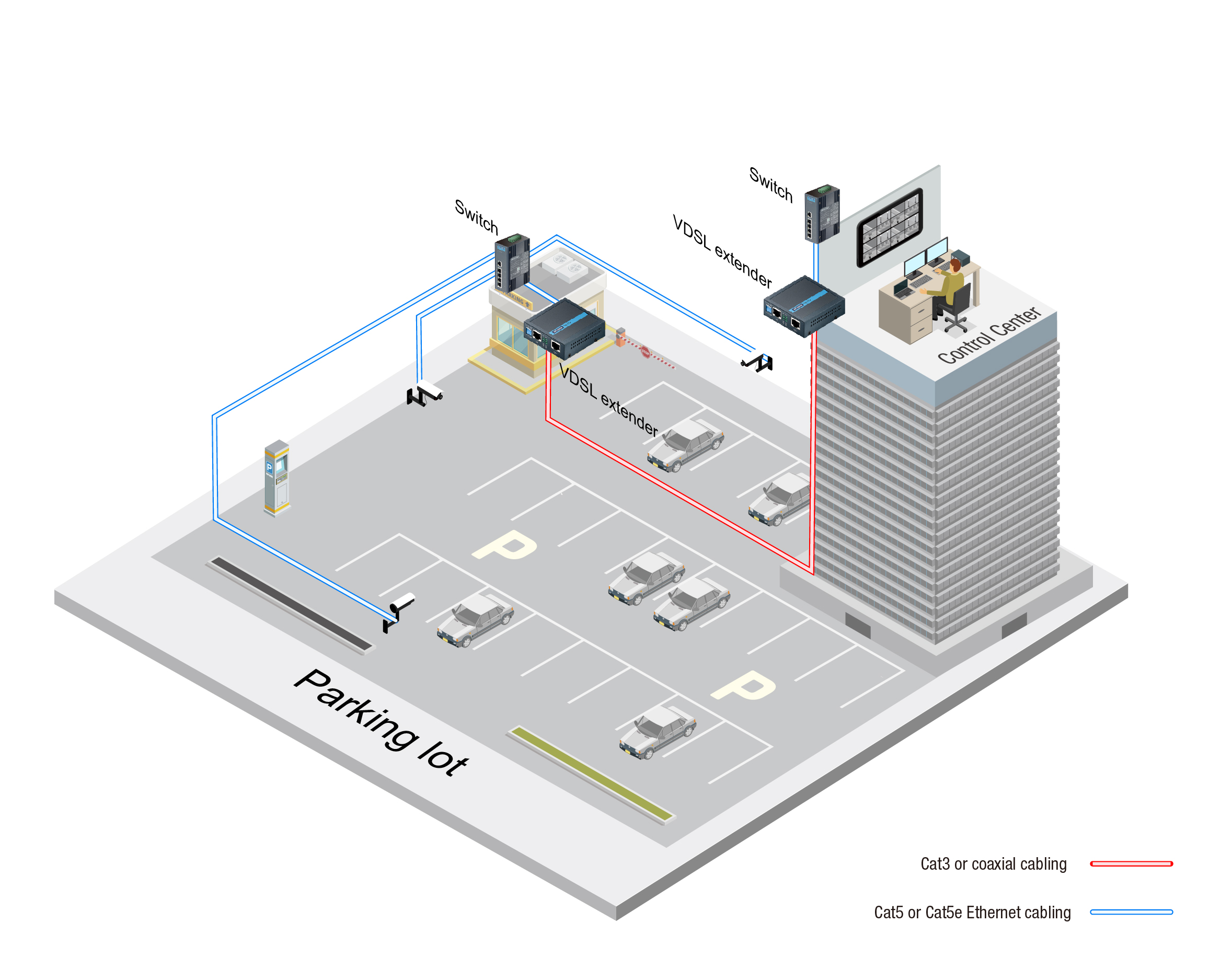 The Magician: Advantech's VDSL Ethernet Extender EKI-1751 Series
By adding a pair of Ethernet extenders—one in the building near a networked Ethernet switch and existing copper wire or coaxial cable and one in the gate house—users can create a bridge for their Ethernet signals. Advantech offers two different Ethernet extenders to meet customer needs: EKI-1751-AE and EKI-1751I-AE.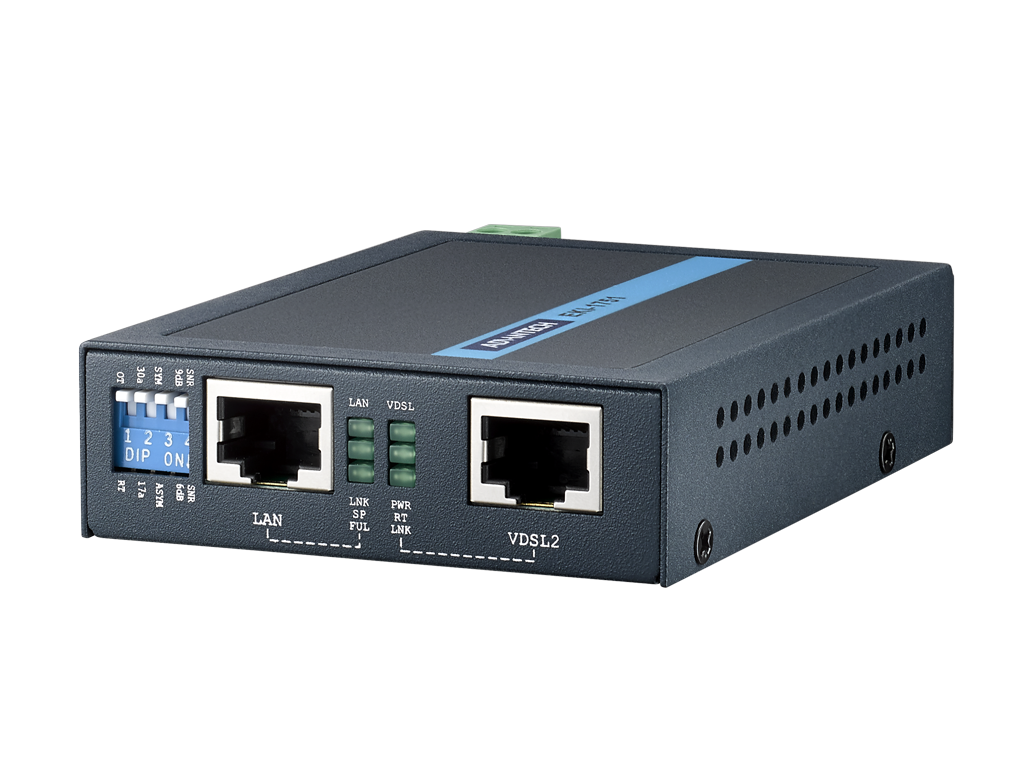 Both support VDSL and band plans 997 and 998 (symmetrical and asymmetrical) transmission per the ITU-T G.993.2 standard. The former operates over existing CAT3 cabling and is built for extreme temperature ranges: -40 to 0° C. There are LED indicators for power, speed, and other status on the surge protective device.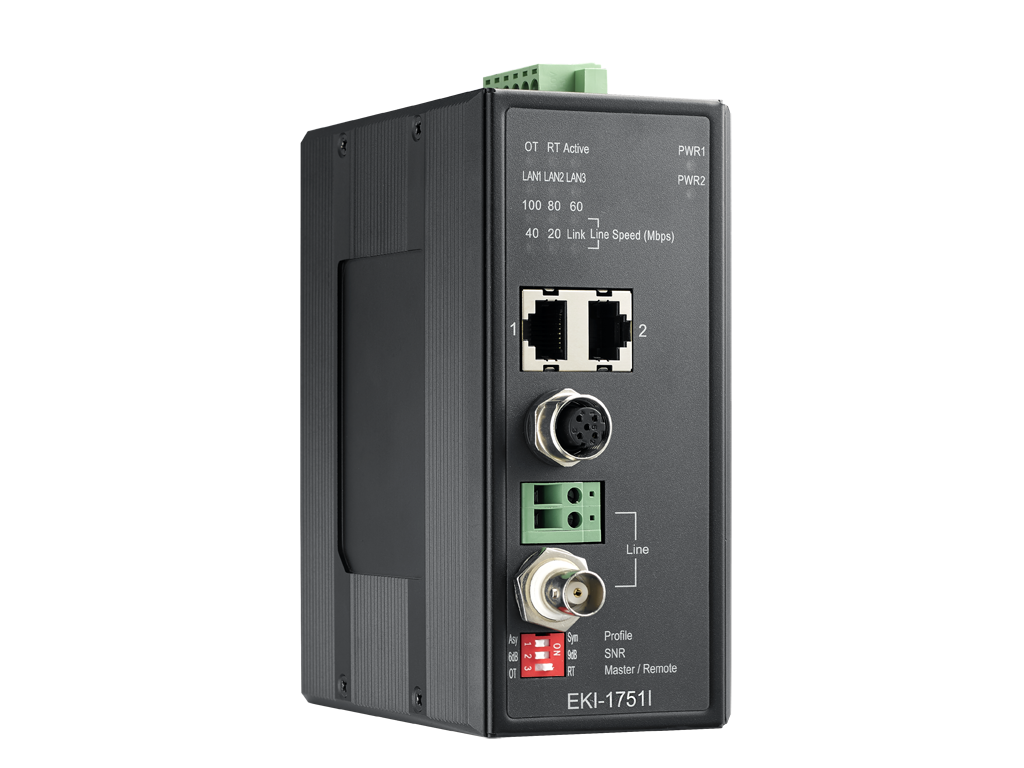 EKI-1751I-AE operates over existing CAT3 cabling or coaxial (combo port). It is designed to withstand an extreme temperature range of -40 °C to +75 °C and has an IP30 rating. The industrial device provides over current and reverse polarity protection.
Extend Network Coverage up to 2000 Meters
It's possible to extend the Ethernet signal as far as 1,200 meters over copper wire, or up to 2,000 meters over coaxial cable. By doing this, users can extend their Ethernet network to the gate house. With the newly-established connection, they can get real-time feedback from monitors, IP phone, and PC in remote areas.
Upgrading with Advantech: Minimal Cost and Effort
In recent years, the parking industry has become a cash cow. To reduce exorbitant expenditures, including inordinate set-up costs and security overheads, managers search for different strategies. Thanks to rapidly changing technology, parking managers can now take advantage of the latest high-tech equipment to reduce costs.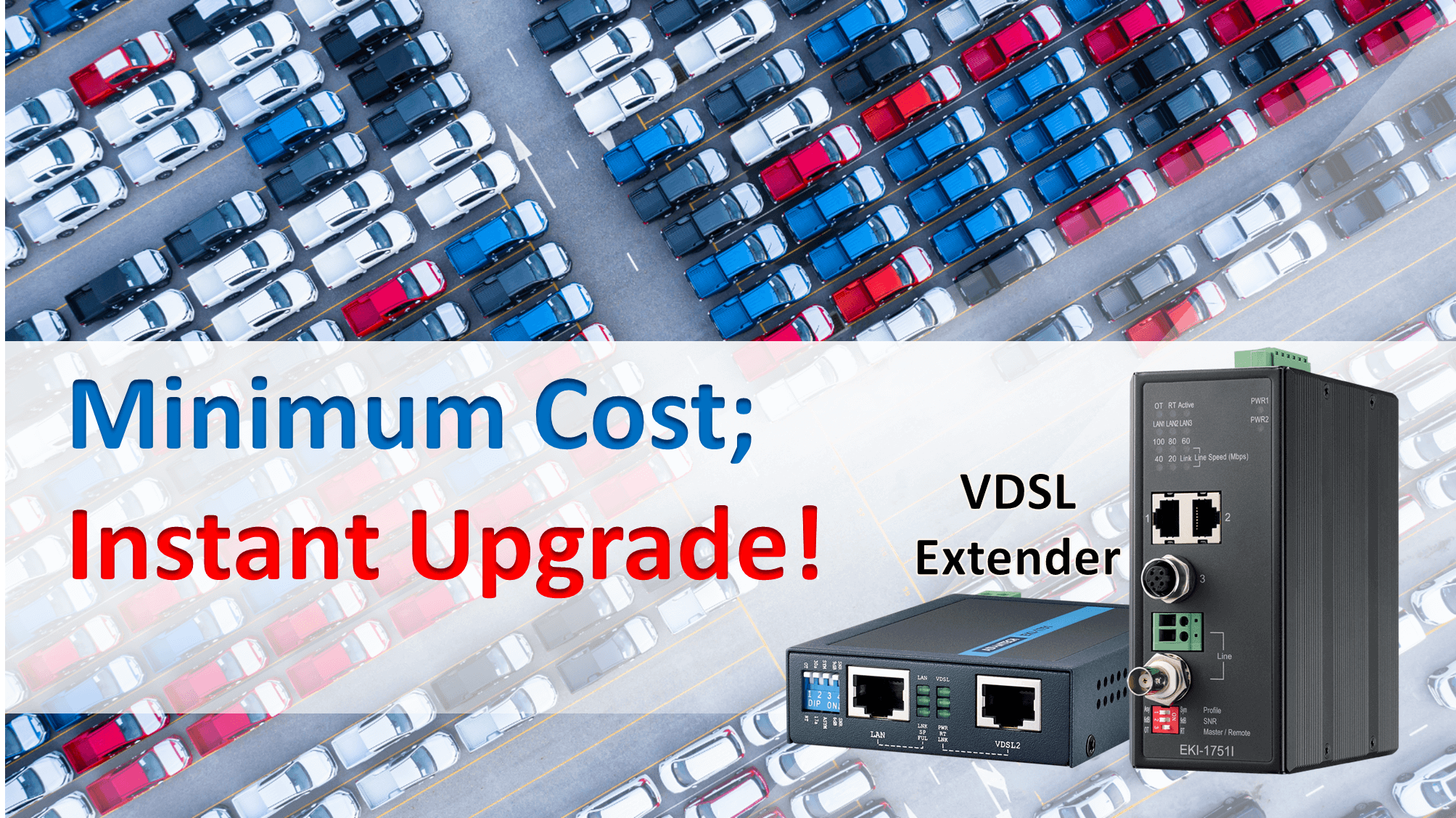 Extending Ethernet to the gate house has been a time-consuming and costly decision. By making better use of existing wires and cables, Advantech helps parking managers save time and money by offering the most cost-effective solution. By installing a pair of Ethernet extenders—one at local side near a networked Ethernet switch, and one in the remote gate house—users can connect the Ethernet signal from both sides efficiently. The extenders enable managers to monitor the real-time situation at the gate house through devices connected to Ethernet. With Advantech's help, parking managers can remotely supervise their gate houses without digging up concrete and asphalt.
For more product inquiry, please contact iiot.tech@advantech.com
Advantech experts will be providing you with dedicated support soon!