EPC-R3220: Arm-Based Edge Computing Gateway for Air Compressor Applications
5/8/2020
In the era of IoT, more and more devices are connecting to the Internet. A recent Strategy Analytics report projects 38.6 billion IoT-connected devices by 2025. As the ongoing IoT revolution generates massive volumes of data, edge computing gateways are quickly becoming a key element in device management, data collection, and transmission.
A well-known air compressor manufacturer wanted to implement a solution capable of obtaining real-time device operations data—temperature, pressure, vibration and operation hours—and performing analysis of the compressors, lifetime evaluations, and predictive maintenance. Because air compressors are usually installed in tough environments lacking proper Ethernet infrastructure, a suitable edge computing gateway had to meet several requirements: wide voltage input for unstable power sources; support for a wide-operating temperature range for harsh environments; and a wireless extension capability for easier network deployment. Additionally, a cloud-based service was required for convenient monitoring and multiple-user access authority control.
Advantech's EPC-R3220 Embedded Edge Computing Gateway, integrated with the TI Sitara AM3352 Cortex-A8 processor, delivered high-computing efficiency, low power consumption, and cost effectiveness. EPC-R3220 provides 2 Gigabit Ethernet, 2 RS-232/422/485, and 6 GPIO multiple I/O interfaces, covering most of the requirements for the embedded edge computing gateway. The wide range for power inputs and operating temperature protected the system from unstable power damage and guaranteed stable operation in industrial field environments.
Advantech DeviceOn was built in to the EPC-R3220, allowing the intelligent equipment maintenance management software to conduct efficient and reliable remote monitoring, track equipment operational status, and support over-the-air software (OTA) upgrades to improve operations and maintenance efficiency. Adopting EPC-R3220, the customer improved their ability to manage air compressor production while reducing maintenance costs via equipment networking and remote monitoring, demonstrating, once again, how Advantech helps customers realize efficient field-side control.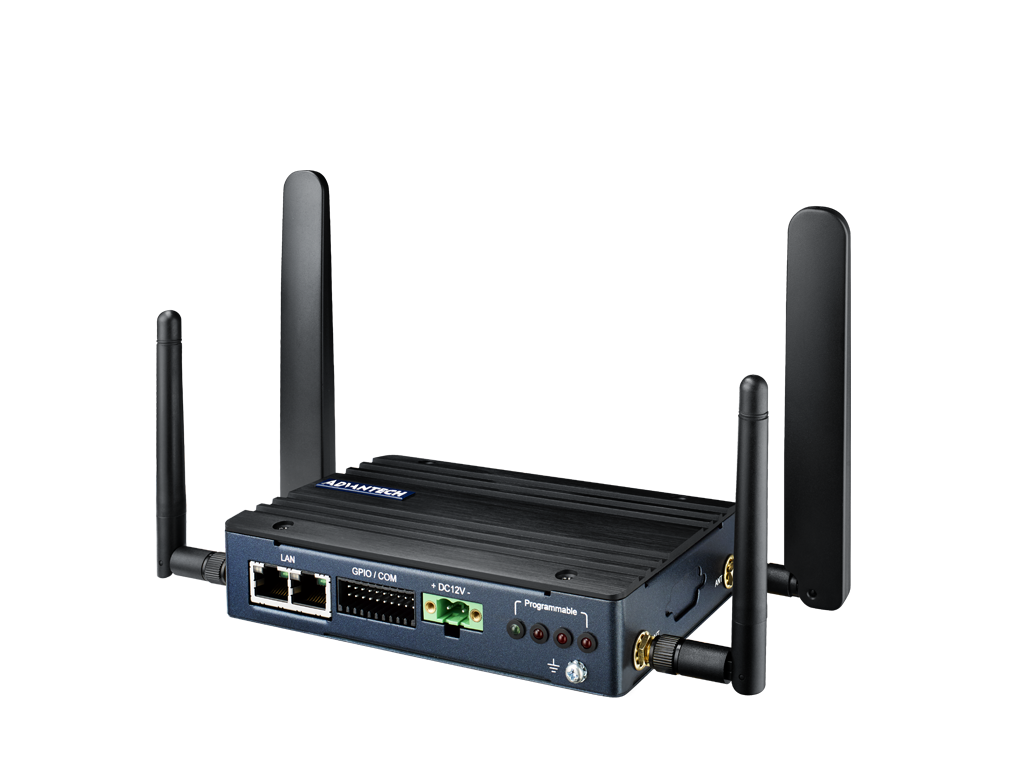 EPC-R3220
TI Sitara AM3352 Cortex-A8 processor
Onboard 1GB memory and 8GB storage flash
<2GbE, 2 x RS-232/422/486, 6 GPIO, 1 USB
12~24VDC /-20 ~70℃ operating temperature
Support WISE-DeviceOn software