Intelligent Agriculture System with Advantech Intelligent Gateway and Sensor Node Integration
5/8/2020
As the impact of climate change and population explosion affect us, human beings are facing unprecedented challenges and potential food crisis. In order to avoid waste, to better utilize limited resources, and to increase crop yields, the effective harnessing of the power of modern technology has become more and more critical. Intelligent agriculture not only helps improving harvests but it also saves human resources, and decreases the detrimental harm from pesticides and chemical fertilizers.
One of Advantech's clients, an agriculture corporation located in the north of the U.S. has been facing serious water shortage and insufficient human resources. Although there are strong demands from the market for safe organic food products, they unfortunately suffer from serious pest infestation problems due to the nature of their production. Consequently, the industry decided that a modern, smart and more efficient method of cultivation is essential to the long-term survival of their industry.
To meet these demands, Advantech introduced a series of intelligent agriculture solutions using high performance embedded RISC systems. For this customer, Advantech deployed a solution that included an UBC-330, Arm-based box PC, with wireless IoT node, combined with DeviceOn remote management software service to manage temperature/moisture optimization, remote farm management, automatic irrigation, pest control and energy control. The totally integrated solution is able to help overcome water shortages through better resource management and bring about a more efficient profitable operation for the organic food producers.
Integrated solutions from intelligent gateways and sensor nodes, utilizing AIM-Linux and DeviceOn built-in Software for connection and remote management

Easily implemented reliable Wireless Sensor Networks solution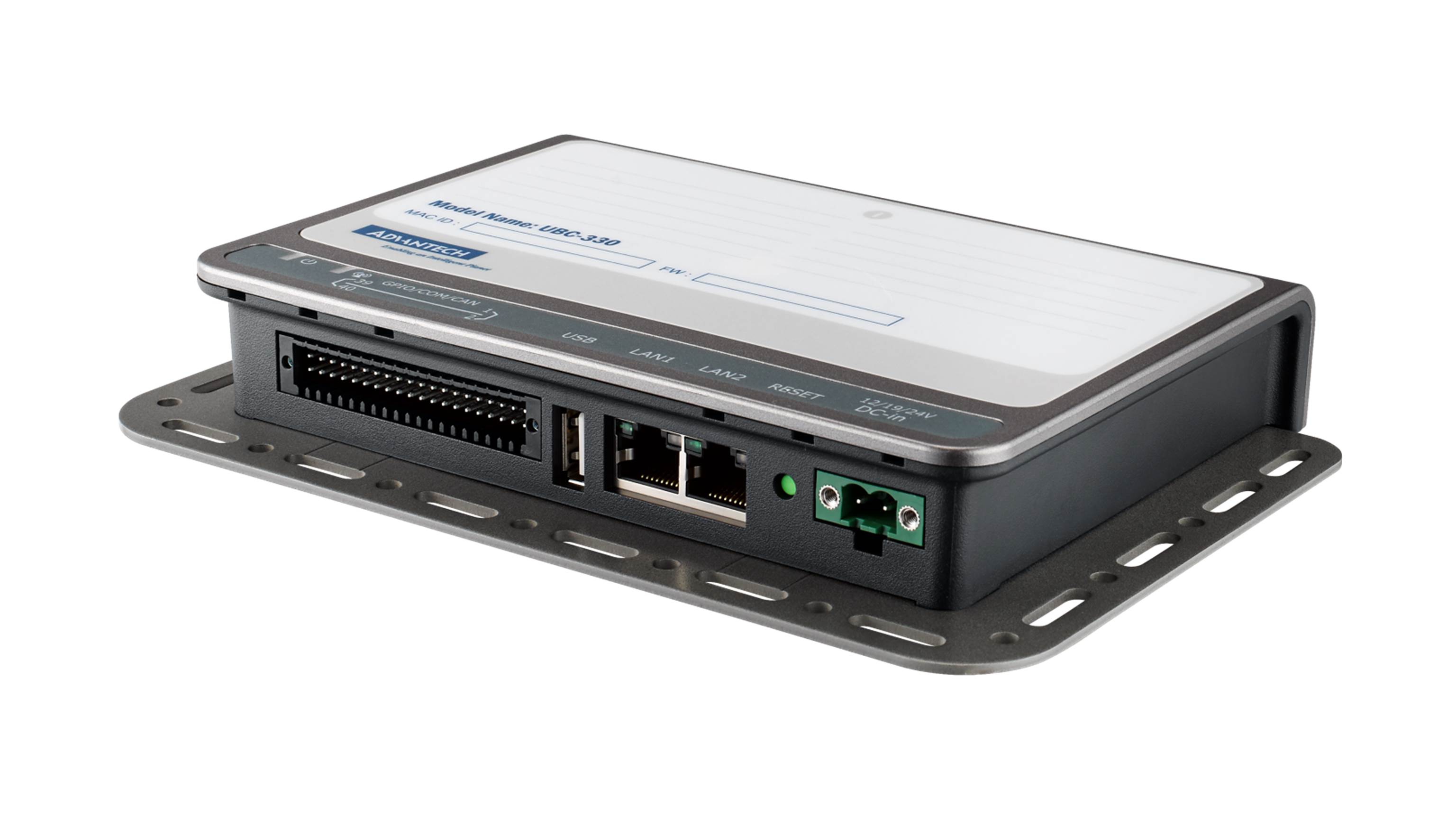 UBC-330
TI Sitara AM3352 Cortex A8 1.0GHz
On-board DDR3-800 512MB & eMMC NAND flash 4GB
Support 4xGPI/ 4xGPO w/ESD & Isolation
6x UART w/ESD protection
Support 2x Gigabit Ethernet ports
Supports Linux Kernel v3.2.0