Advantech and SDVoE Alliance to Showcase New Video Processing Solutions at InfoComm 2022
5/27/2022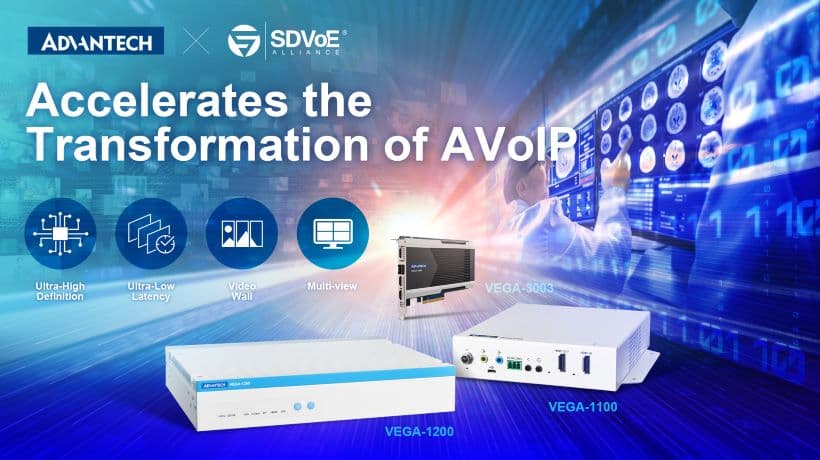 May 27, 2022 Taipei, Taiwan - Advantech, a leading provider of advanced video processing solutions, is delighted to be attending InfoComm 2022 Pro AV exhibition on June 4 ~ 10 in Las Vegas, NV. Advantech will present its 4K portable video streamer and the new line of SDVoE-compliant, low-latency video transport and recording solutions. These SDVoE offerings add to Advantech's range of high-quality 4Kp60 video capture, encoding, and streaming devices that deliver broadcast-grade video processing capabilities to a variety of applications in diverse industries.
The increasing adoption of IP-based network infrastructure for video applications and the popularity of various media channels and online video incentivizes customers to seek solutions capable of easy integration into various workflows. This video transmission technology enables customers to take advantage of low latency transmission, management, and multi-vendor interoperability.
Advantech's Video Solutions Division offers products like capture cards, streaming modules, and systems capable of 4K/UHD live encoding at 60fps with up to 4:4:4 support for additional color clarity. These solutions can be deployed to centralize and improve audio/video processing infrastructure for ultra-high resolution, near-zero-latency transmissions. Products, like VEGA-2002, support the latest reliable streaming protocols such as SRT, NDI, and Zixi. Others, like VEGA-1200, are SDVoE compliant and support NDI and SRT linking protocols. These features eliminate the need to integrate multiple technologies and upscale overall streaming solutions.
At InfoComm 2022, Advantech (Booth N2554) will demonstrate its latest SDVoE-based AV-over IP products with representatives from the SDVoE Alliance (Booth W423). The SDVoE Alliance is a group of technology providers collaborating to standardize Ethernet for AV signal transmissions and create an SDVoE technology ecosystem. Cooperation with SDVoE Alliance grants Advantech the knowledge and resources needed to support specialist video formats, custom imaging assembly, and OEM product development.
The new SDVoE products showcased at the event comprise the VEGA-1200, an SDVoE recorder/streamer that features an SDVoE endpoint and HEVC/AVC compression engine, the VEGA-1100, an SDVoE multicast transceiver and bi-directional extender, and the VEGA-3003, an SDVoE ultra-low-latency video capture card.
Ultra-low-latency SDVoE-based video encoder/decoder
Loop-out HDMI output for real-time viewing
Supports real-time HEVC/AVC encoding (up to 4Kp60) and the NDI/SRT protocol
Chemically resistant front panel ensures easy cleaning and hygiene control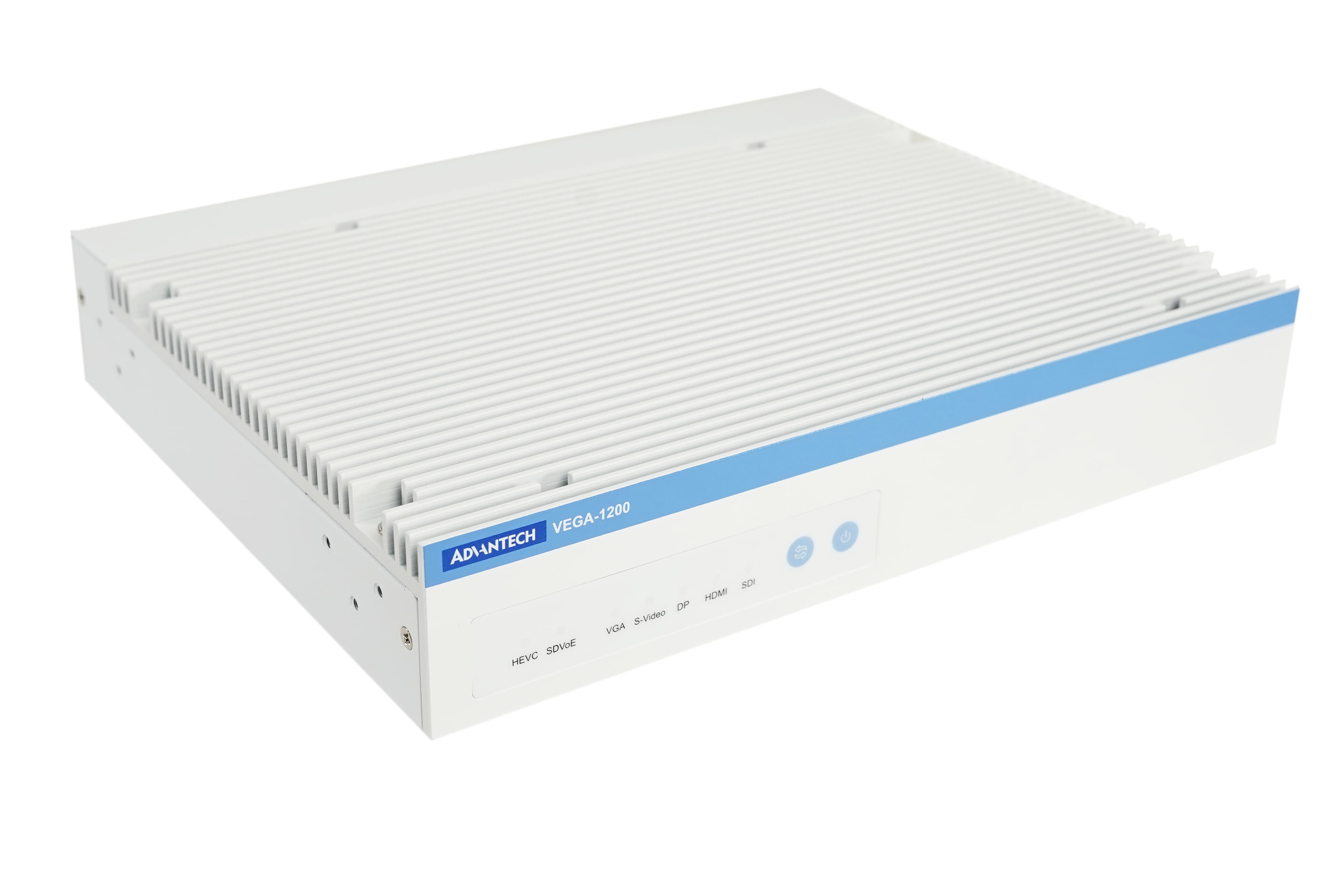 VEGA-1100 (Bi-Directional HDMI-over-IP Transceiver System)
Low latency (<100 μs) for 4K2K@60 (4:4:4) video transmissions
Extended transmission distances of up to 400 m with fiber
Simultaneous bi-directional ultra-HD video transmissions
Supports local loop-out for real-time viewing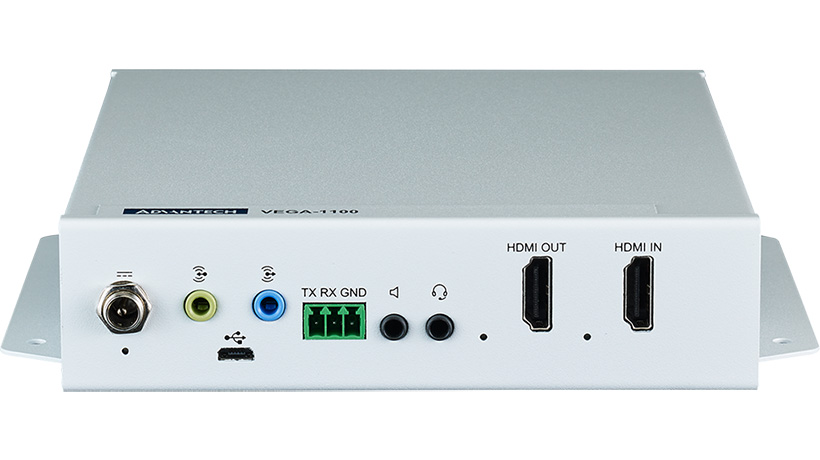 VEGA-3003 (Ultra HD SDVoE Video Capture Card)
Ultra HD video capture capabilities with near-zero latency
Loop-out HDMI 2.0 output for real-time viewing
FPGA-based color space convert and de-interlace support
Linux and Windows SDKs, including versatile APIs and example code for FFmpeg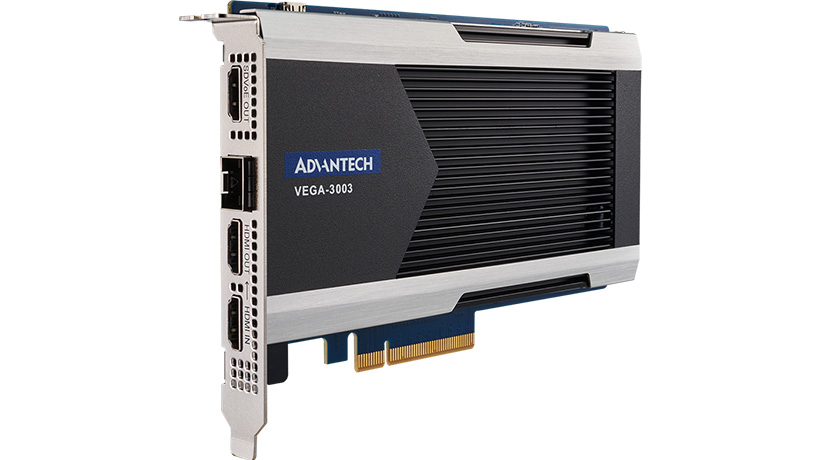 VEGA-2002R (4K H.265/H.264 Live Streaming Fan-less Encoder)
Real-time 4Kp60 HEVC/AVC 8/10-bit encode
Build-in remote control UI and CGI command
Low power consumption for easy adoption in portable applications
Fully supports NDI|HX2
Advantech's new VEGA SDVoE solutions will be exhibited at InfoComm 2022 (Booth N2554) in Las Vegas alongside other solution, between June 4 ~ 10, 2022. We look forward to seeing you there.