Advantech AMAX x UNO Series Has Reached the Final Round of the iF DESIGN AWARD 2021
2/9/2021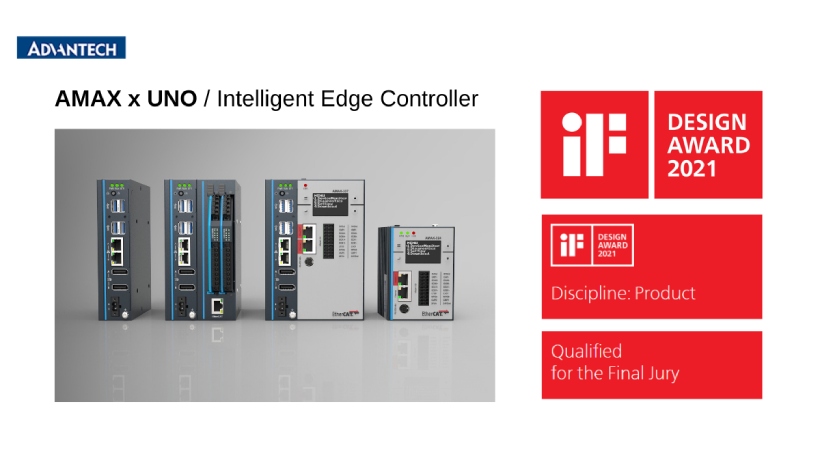 February 2021, Taipei, Taiwan - Advantech, a leading global provider of intelligent systems and platform solutions, is pleased to announce its intelligent edge controller series, AMAX x UNO, has been selected as finalist for the prestigious iF DESIGN AWARD 2021.
The international top-class panel of 91 experts has selected Advantech to take part in the final round of the iF DESIGN AWARD 2021 for the innovative design and distinguished functionality of AMAX x UNO. Advantech is proud to be qualified in the 5 updated criteria (Idea, Form, Function, Differentiation, Impact) evaluated by the iF DESIGN AWARD 2021 jury. As a result, Advantech has successfully made the cut out of 10,000 submissions from 52 countries for one of the most important design competitions in the world and qualified for the iF Final Jury.
Slim and Compact Form Factor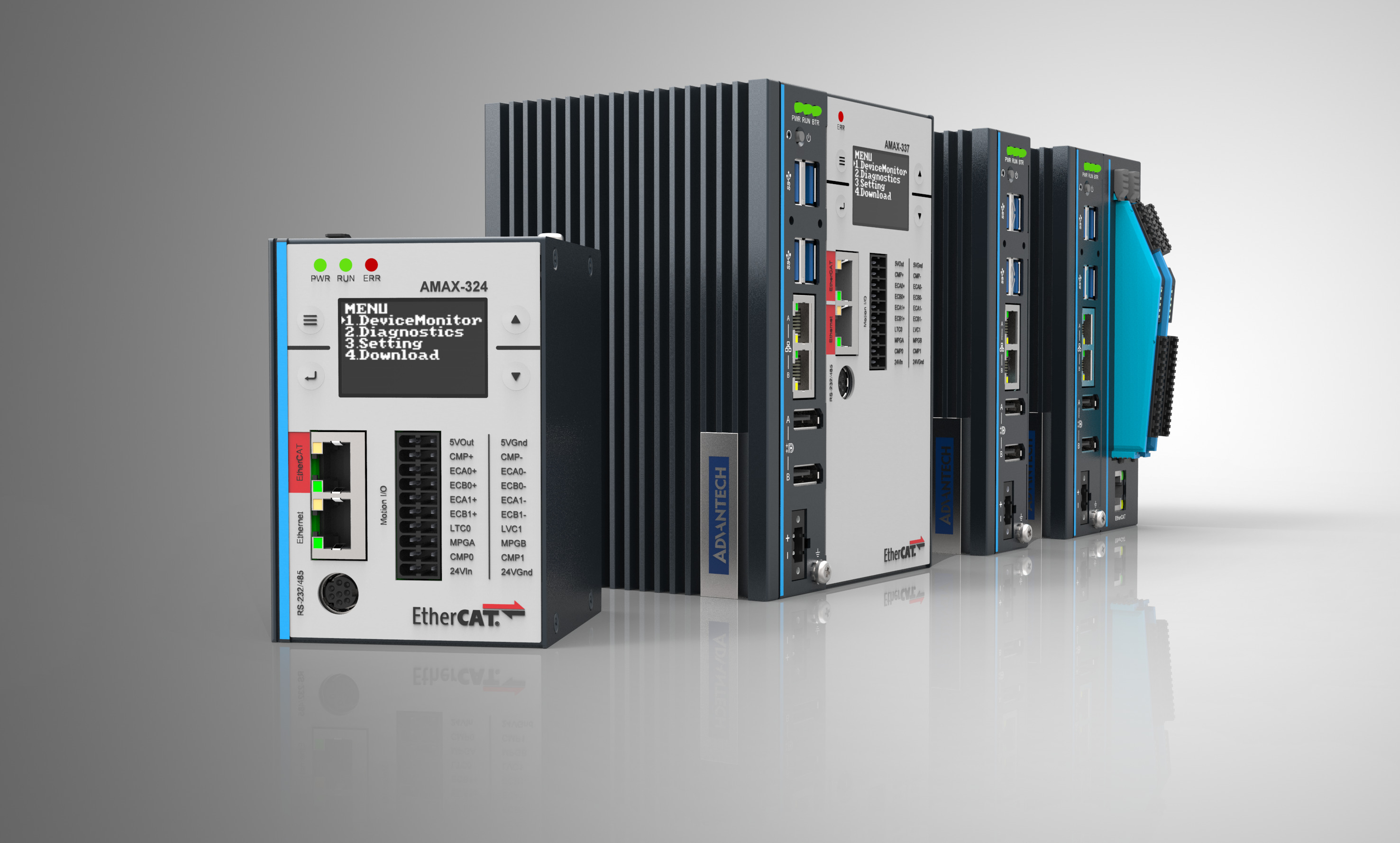 The AMAX x UNO form factor design with LCD display is slim and compact offering cost effective space optimization. Additionally, the front I/O interface supports simple wiring, rapid deployment, and plug-and-play functionality. As an innovative, integrated cross-technology system with real-time fieldbus control, the AMAX x UNO plays an essential role in the Industry 4.0 era for the convergence of computing, communication, and control.
Optimized Functionality with LCD Display
Equipped with LCD display panels, the AMAX x UNO enables on-site machine operation and system monitoring with one-click diagnosis through visualized data, which boosts productivity and overall efficiency. The intuitive user interface provides real-time performance with enhanced reliability and accessibility.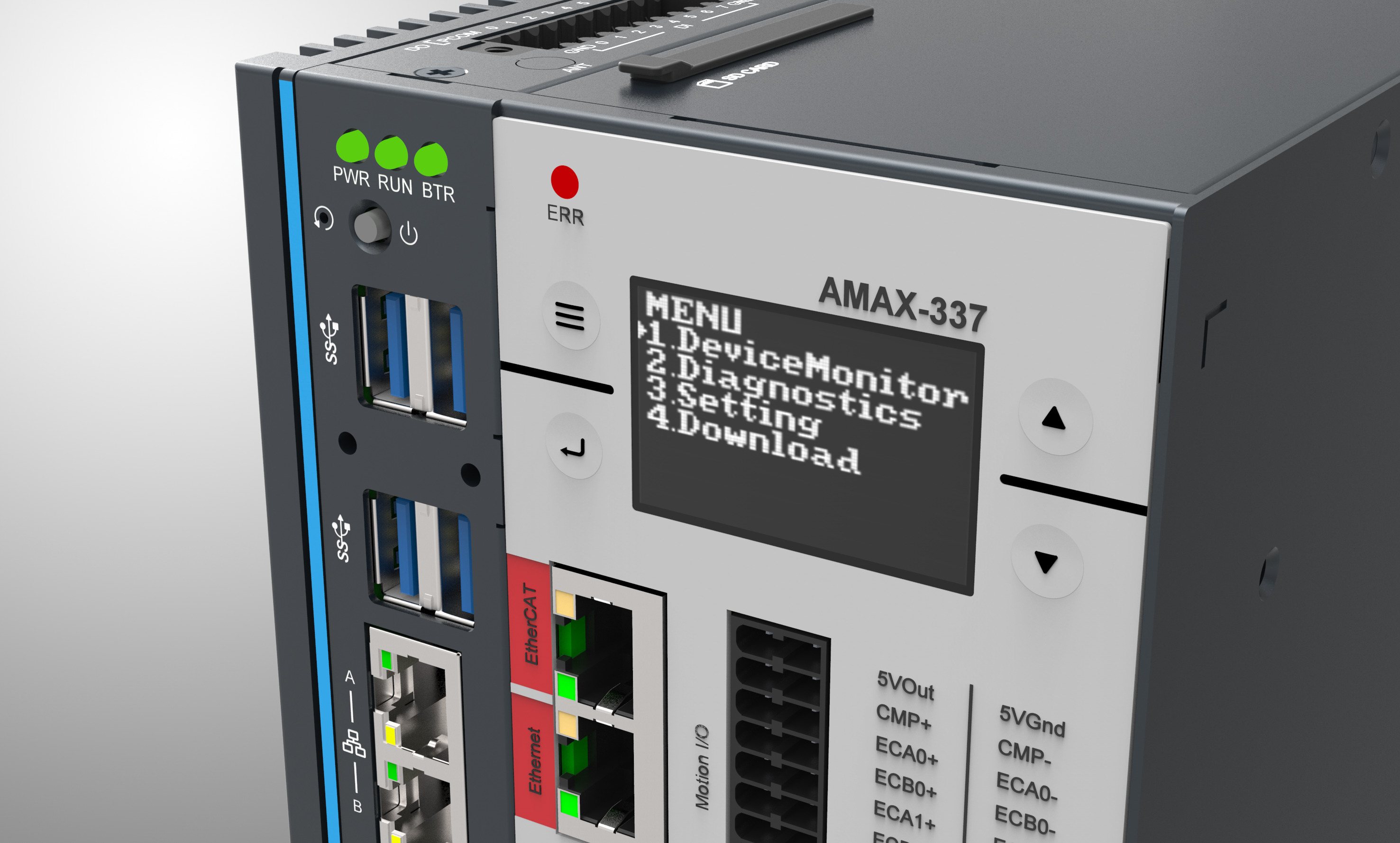 Modular Design Ensures Flexible Expansion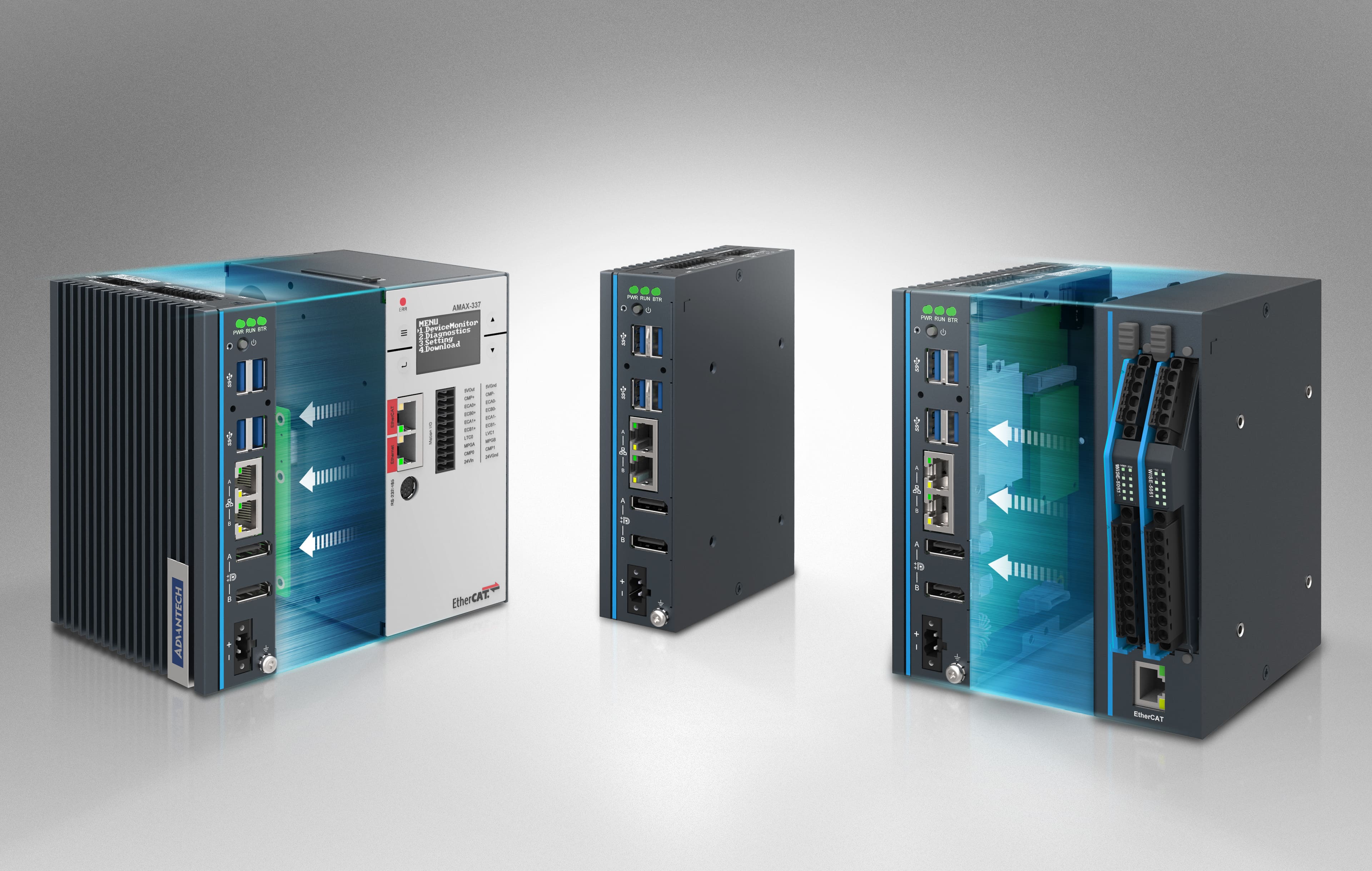 Utilizing a building brick concept, the AMAX x UNO modular design ensures flexible expansion with versatile I/O or software for customization and easy maintenance for a diverse range of applications. The modular controller series is ideal for rapid deployment and flexible configuration to connect the world of IT and OT.
For more information regarding AMAX x UNO intelligent edge controller series, please visit our event page.
Advantech's corporate vision is to enable an intelligent planet. The company is a global leader in the fields of IoT intelligent systems and embedded platforms. To embrace the trends of IoT, big data, and artificial intelligence, Advantech promotes IoT hardware and software solutions with the Edge Intelligence WISE-PaaS core to assist business partners and clients in connecting their industrial chains. Advantech is also working with business partners to co-create business ecosystems that accelerate the goal of industrial intelligence. (www.advantech.com)
About the iF DESIGN AWARD
Since 1954, the iF DESIGN AWARD has been recognized as an arbiter of quality for exceptional design. The iF label is renowned worldwide for outstanding design services, and the iF DESIGN AWARD is one of the most important design prizes in the world. Submissions are awarded in the following disciplines: Product, Packaging, Communication and Service Design, Architecture and Interior Architecture as well as UI/UX and Professional Concept. All awarded entries are featured on the iF WORLD DESIGN GUIDE and in the iF design app.