Advantech Launches UNO-220-P4N2AE Raspberry Pi Industrial Gateway Kit with PoE Functionality
5/1/2021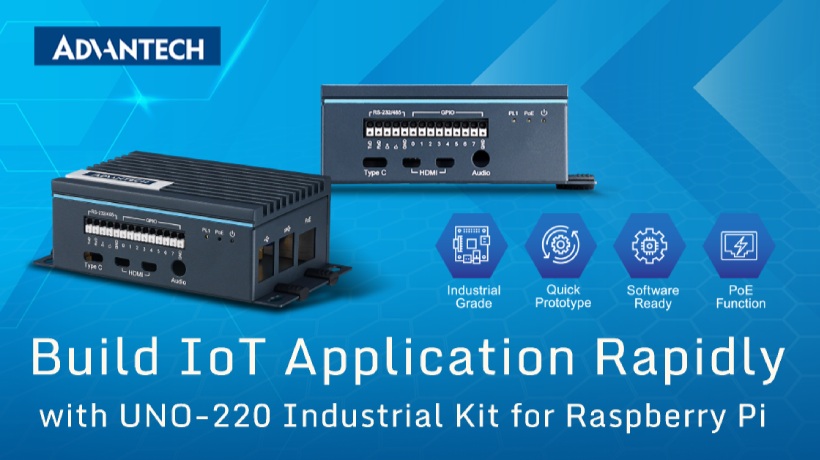 Advantech, a leading provider of embedded computing solutions, is pleased to announce its UNO-220-P4N2AE Raspberry Pi-based industrial PoE gateway kit – the latest generation of its UNO-220 product series.
To bridge the gap between the IoT and IIoT, Advantech is continuously innovating industrial applications of Raspberry Pi (RPi). The UNO-220-P4N2AE system inherits the same hardware advantages as the previous model, but also features eight additional GPIOs and one serial port for advanced data acquisition applications. Moreover, UNO-220-P4N2AE has been optimized with the addition of power over Ethernet (PoE) functionality as well as a Trusted Platform Module (TPM) to ensure security for cloud-based data processing. As an industrial-grade chassis with PoE capabilities, UNO-220-P4N2AE enables the extension of Raspberry Pi applications to remote factory areas.
Industrial-Grade I/O Board Compatible with Raspberry Pi
Designed to serve as an intelligent gateway for diverse IoT operations, the integrated RPi HAT I/O board offers plug-and-play compatibility with Raspberry Pi 4. Although UNO-220-P4N2AE is delivered without a Raspberry Pi SBC, the pre-finished mounting holes and accompanying attachment screws ensure easy assembly without necessitating special tools or technical expertise. To optimize the system design, UNO-220-P4N2AE is built with an additional eight GPIOs and one RS-232/485 serial port as well as a real-time clock (RTC) with battery backup for precise time keeping. Equipped with an 8 GB internal SD card and preloaded OS image, UNO-220-P4N2AE also enables RPi SBCs to identify the system and automatically configure the GPIOs and drivers, facilitating the use of Raspbian® and related application software.
PoE Functionality Ensures Easy, Convenient Deployment
To ensure rapid installation in remote areas that may be difficult to reach with a power cable, UNO-220-P4N2AE supports the IEEE 802.3at PoE-PD standard. This capability allows a single Ethernet cable to be used for both data transmissions and power delivery. With support for PoE functionality, users can easily deploy RPi-based applications in remote or difficult-to-reach areas without significant cost. Accordingly, Advantech's UNO-220-P4N2AE gateway kit with PoE support provides customers with a cost-effective edge-to-cloud data sensing solution that requires minimal wiring.
Key Features
Industrial-grade gateway kit provides RPi-ready solutions for rapid prototyping

Protects from dust accumulation and extreme temperatures

Industrial I/O board with additional RS-232/485 and GPIO ports

PoE functionality enables power support via an Ethernet cable

Battery-backed RTC for fail-safe time keeping

Built-in TPM provides hardware-based security for data protection

OS enables automatic system identification and configuration of GPIOs and drivers


Supports wall mounting and DIN-rail installation for industrial applications

LED indicators enable easy maintenance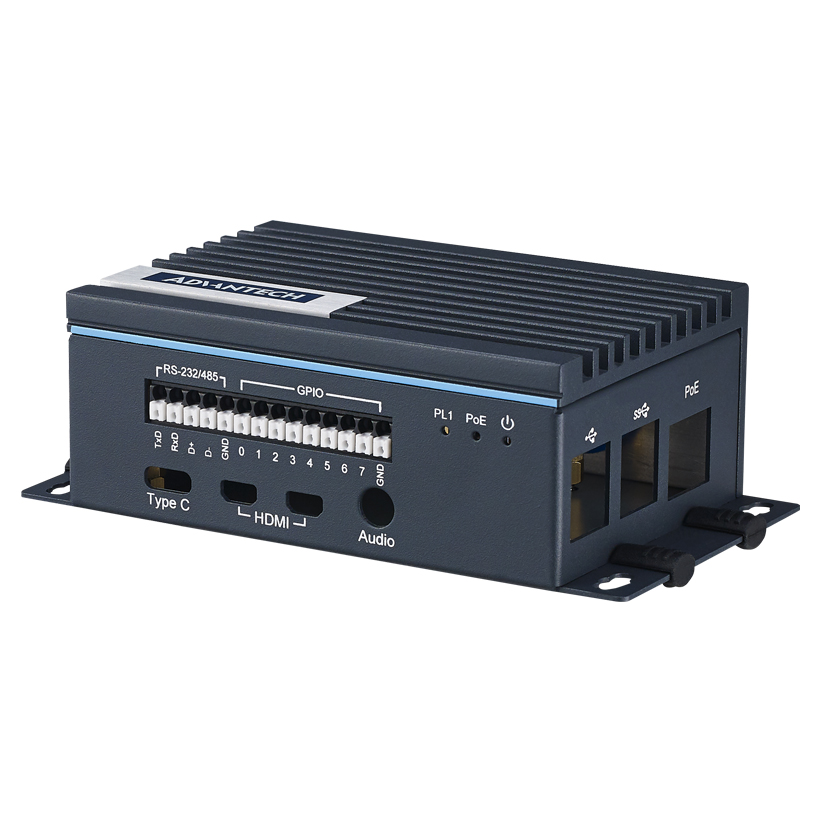 Advantech's UNO-220-P4N2AE Raspberry Pi-based industrial PoE gateway kit is available for order now. To obtain more information about this or other Advantech products, contact your local sales support team or visit our website at www.advantech.com.